Beautiful 5-Bedroom Detached Homes For Sale in Lekki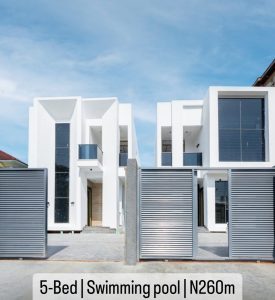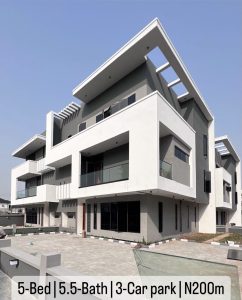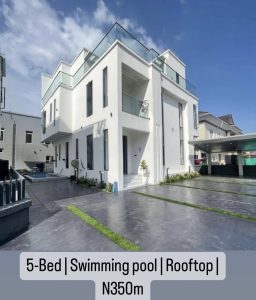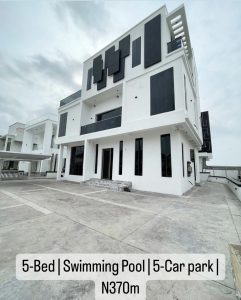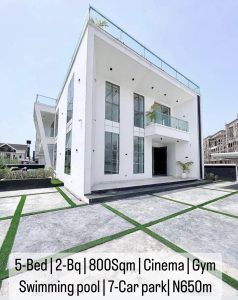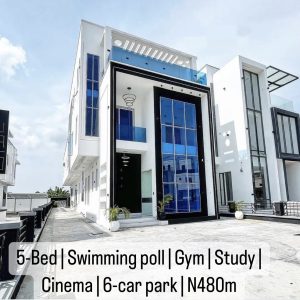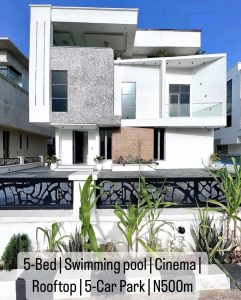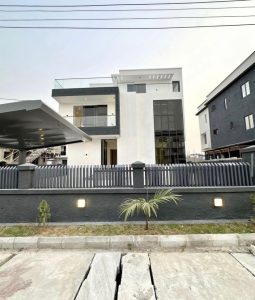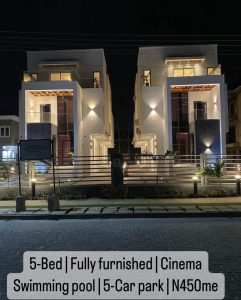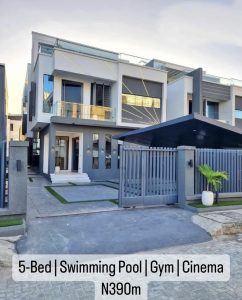 Did you know that the popular and highly sort after Osapa London used to be a village called "Òòsà palóló"  meaning "the lagoon is calm"? With rapid developments taking place within the area, the local inhabitants jokingly renamed it Osapa London, and the name has stuck ever since.

Today, the village with a rich history of over 200 years is one the fastest growing neighborhoods in Lekki and there are a number of popular residential estates in the area, such as Osapa London Estate (also known as Canal West Estate), Victory Park Estate, Cadogan Estate, Friends Colony Estate, Pinnock Beach Estate, Acadia Groove Estate, Western Foreshore Estate, and many more… Check out this amazing compilation of some of the finest homes for sale in Osapa London!
Our team of experts is knowledgeable, experienced, and very customer centric. We have access to direct owners developers and a wide variety of properties in Lagos. We offer competitive rates and flexible payment plans, so you can find the perfect home or investment property that fits your budget. With us, you can be sure that you're making the right decision.
Would you like to explore any of the above options? Click on similar properties below ⬇️
24hrs standby security
All Rooms En-suite
C of O (State)
Cinema
Fire protection equipment
Fully fitted kitchen
Gym
Home office
Newly Constructed
Rooftop Terrace
Swimming Pool
Walk-in Closet